Can I stream to my AirPlay speakers and my Mac simultaneously?
Yes, since version v1.4.0, you can! Just start streaming and make sure to enable output via your Computer Speaker.
You can adjust the volume and toggle output through the built-in speakers by clicking the option in the menu, as shown in the screenshot below.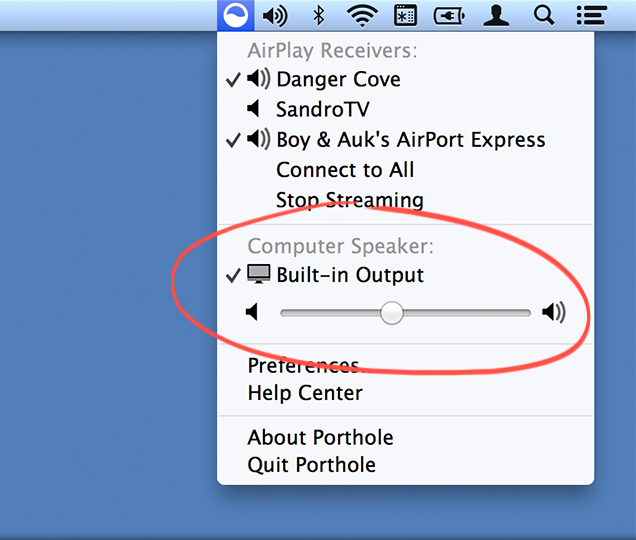 For a more detailed description, check the Quick Start Guide.